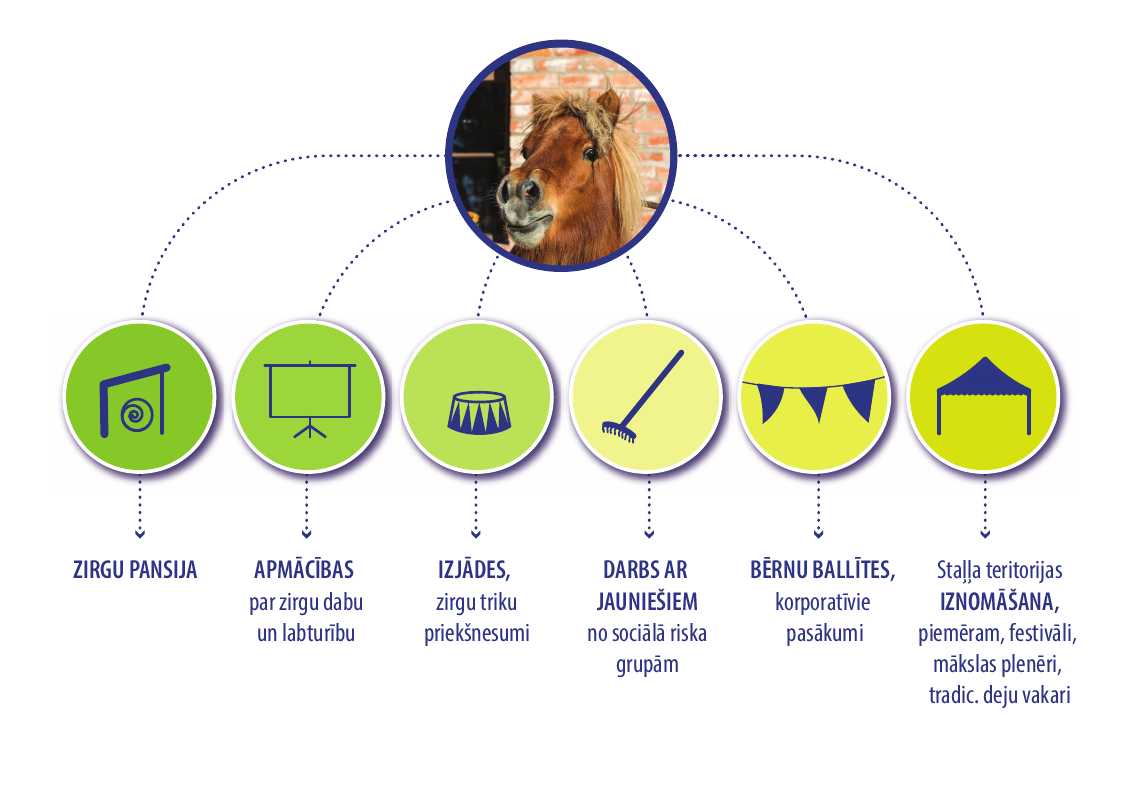 Social enterprise

"Natures' Horses" is the first social enterprise in Latvia that works in the field of horse welfare.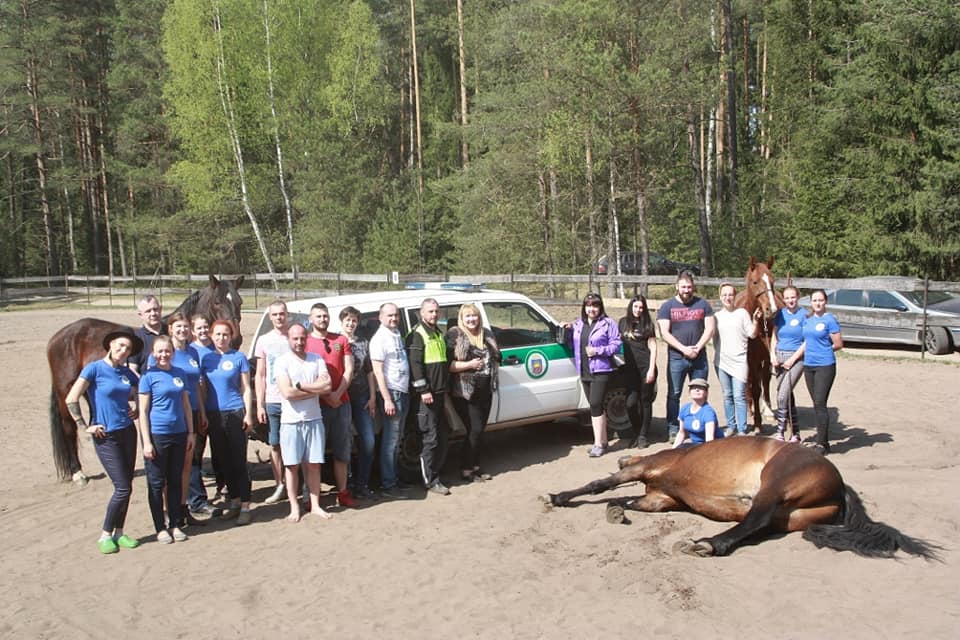 Volunteer work

If you feel like donating a part of your time to help out at our yard, while doing a good deed, gaining good emotions and learning a lot about horses, feel welcome to join our voulnteer team!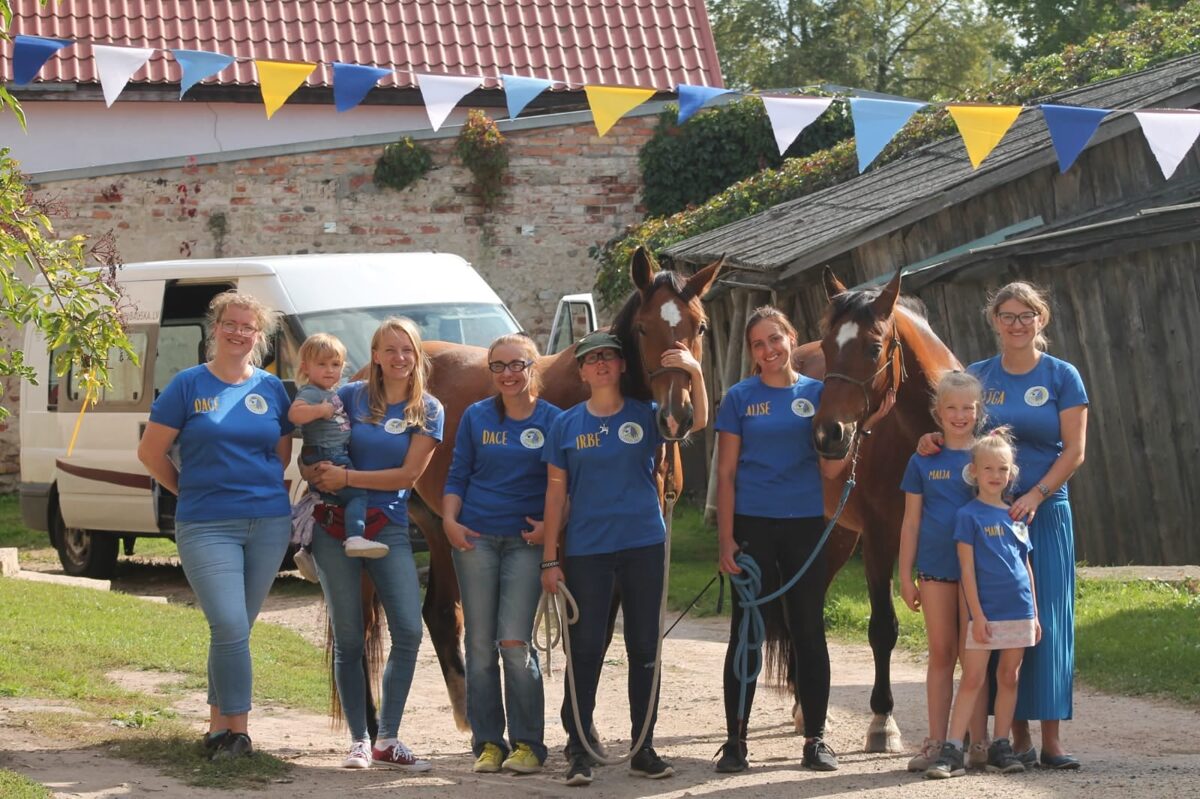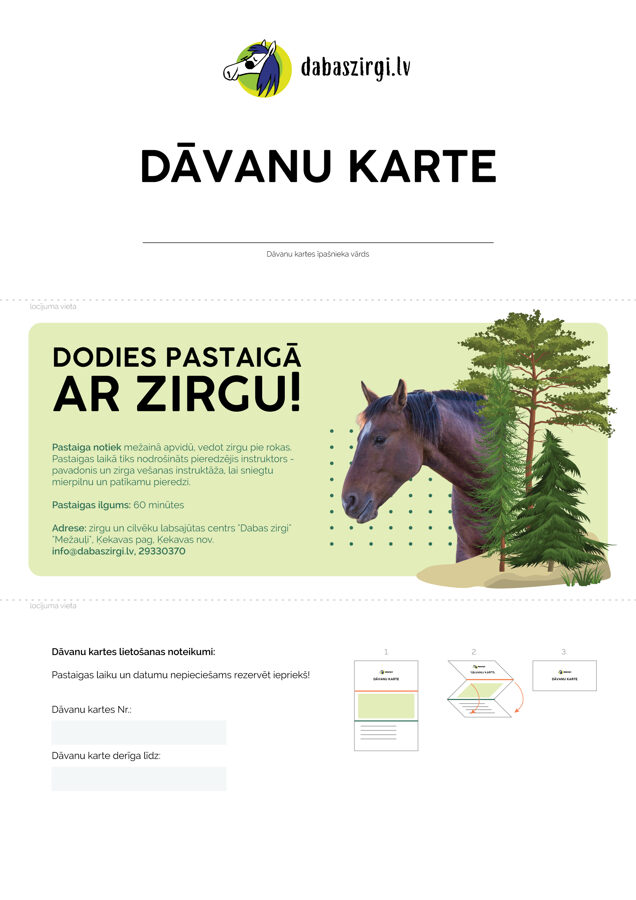 Izvēlies zirgu, ar kuru vēlies doties jaukā pastaigā pa mežu, ja gribi ņem līdzi draugu vai ģimeni. Kopā izstaigāsimies, samīļosim zirgu, pabarosim ar burkāniem.
*burkāni tiek iegādāti Latvijas bioloģiskajās lauksaimniecībās

*pastaigas notiek EJOT BLAKUS zirgam. Līdzīgi kā mēs ejam pastaigāties kopā ar suņiem!

Šeit redzēsi, kā katrs no zirgiem izskatās, tas palīdzēs izdarīt izvēli -
Mūsu zirgi
If you have any questions or concerns about the matter above, please do not hesitate call us (+37129330370) or use contact form!